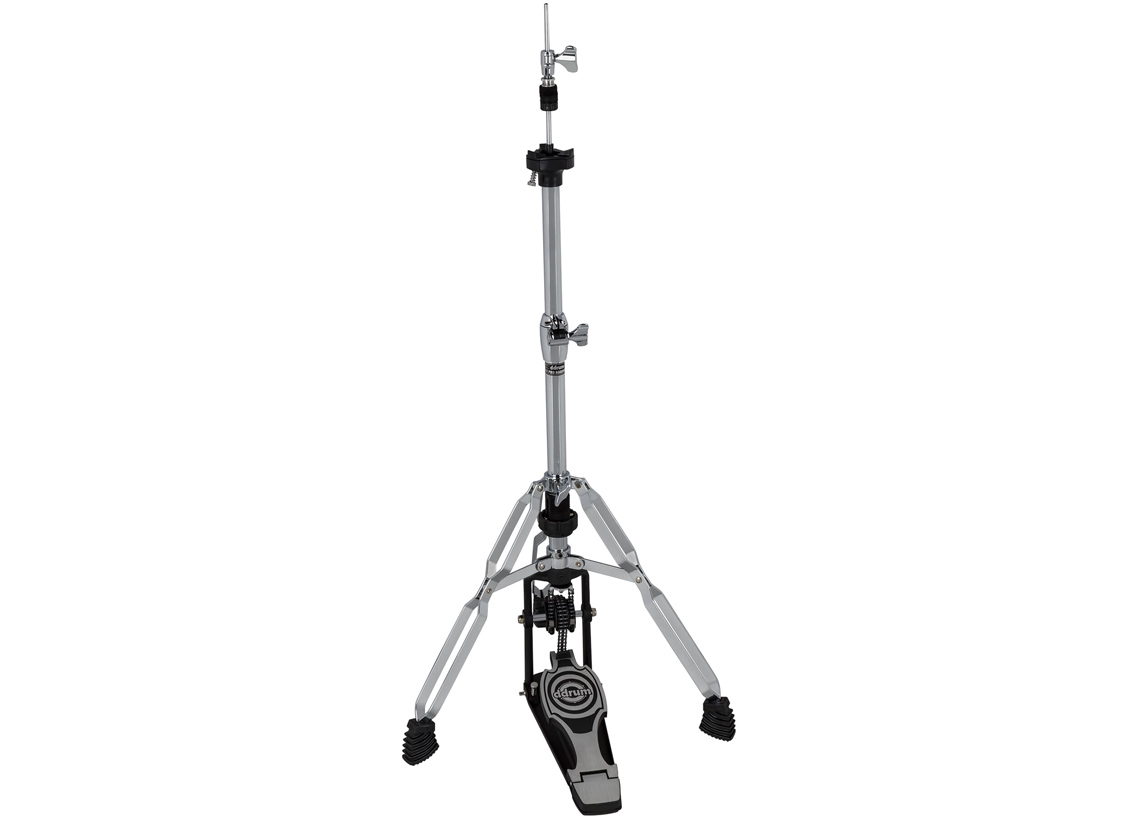 RX Series 3 legged pro hi hat stand
MSRP: $155.00
$109.00
The ddrum RX Pro series was designed for rocking on a budget. Advanced, heavy-duty features usually found on more expensive hardware, come standard on these models. The 3-legged model offers added stability and a wide stance. The perfect stand for anyone that digs into their hi hat work. Legs also rotate to accommodate a double pedal.
Product Details:
Double braced heavy duty 3 legged hi hat stand
Rotating legs to accommodate double pedals
Smooth 4 chain direct pulley system
Ddrum RX footboard
Height range from 29 to 35 inches
25 mm top tube 28.6 mm bottom tube.
ItemID  RXHH3L PRO
………………………………………………………………………………………………………………….
*PRICING AND SPECIFICATIONS SUBJECT TO CHANGE