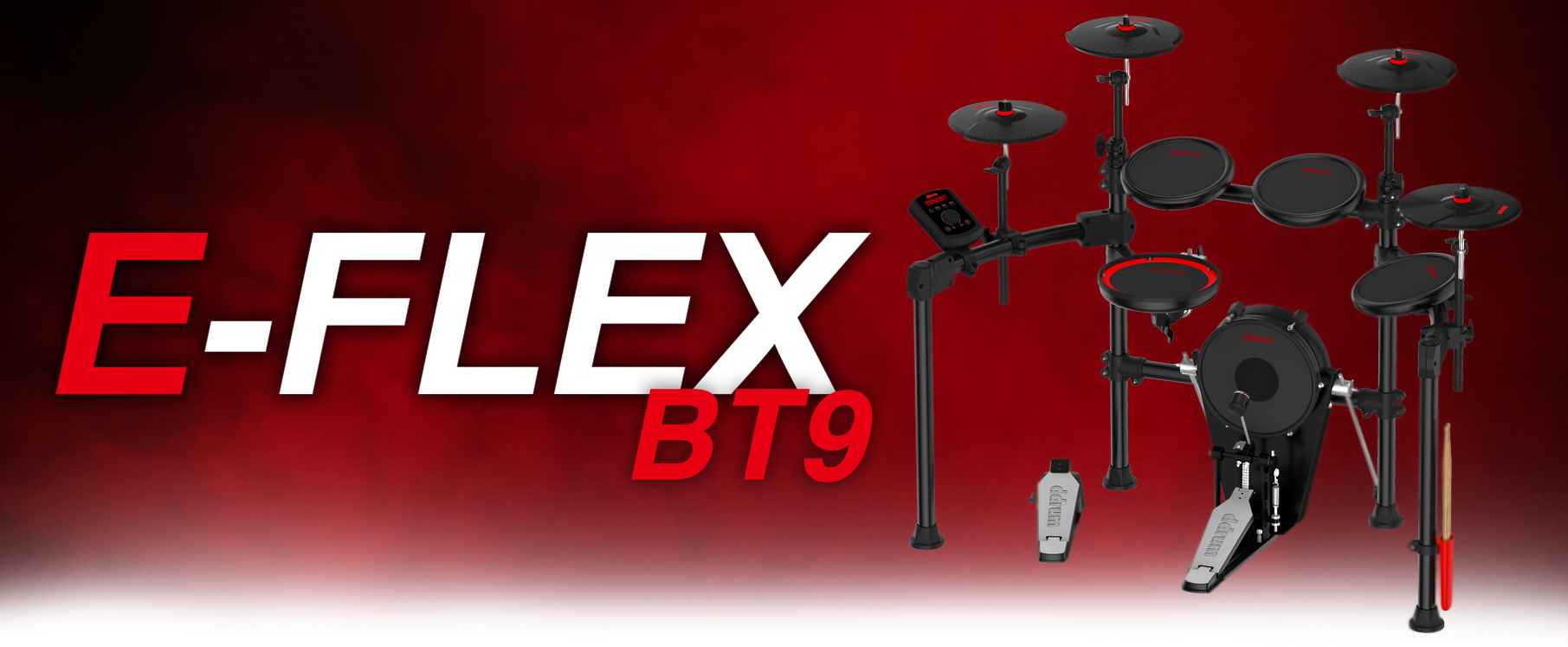 electronic drum kit with bluetooth connectivity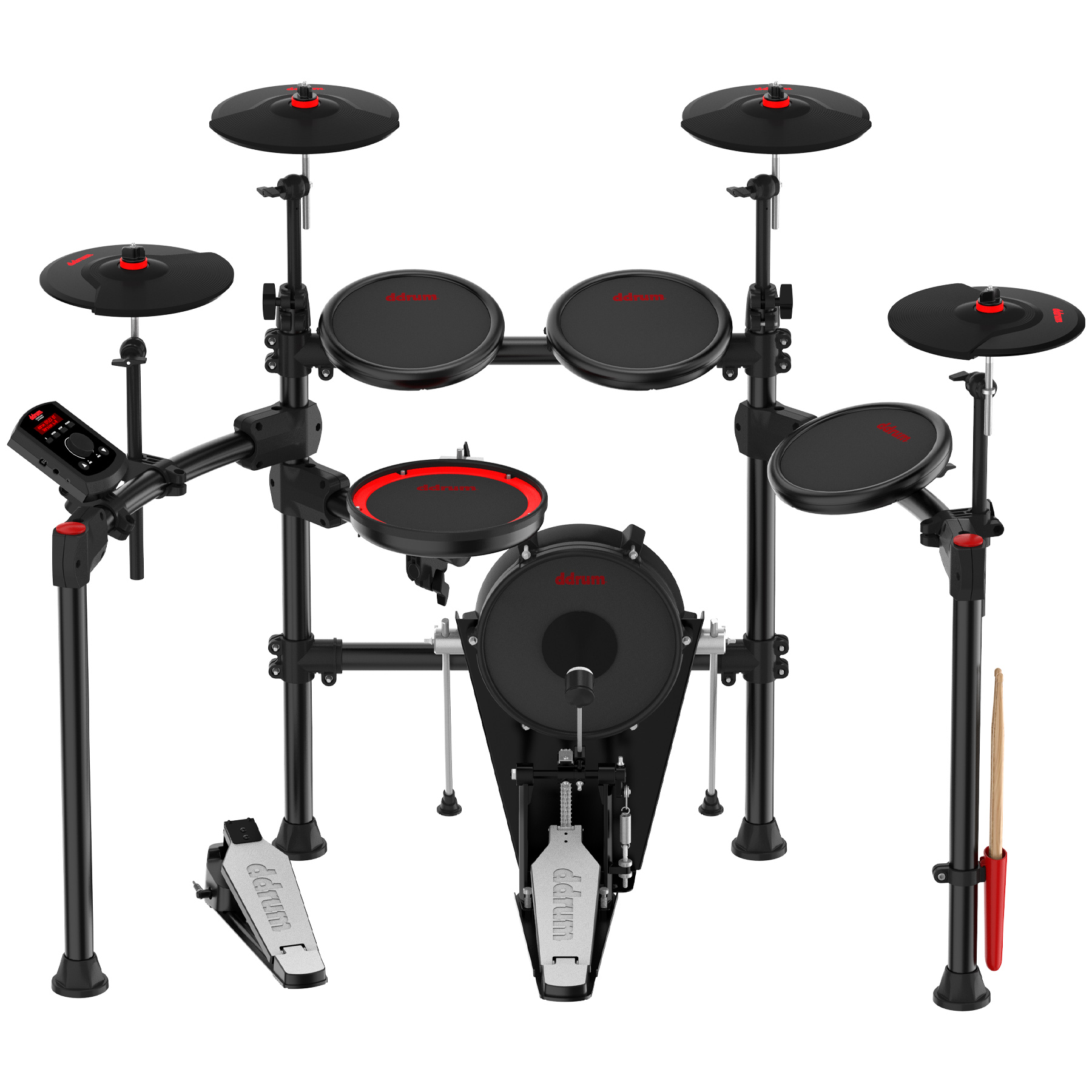 ddrum first introduced the E-Flex in 2022, offering responsive mesh heads for quiet, responsive playing. The new E-Flex BT9 takes those basics and expands upon them, providing more bang for the buck — in the most literal sense. The BT9 has a wider rack and bigger 8-inch mesh pads, compared to 6 inches, on the three toms. Whereas the original E-flex offered just a bass drum controller, the BT9 now has a 10-inch bass drum pad with bass drum pedal. The snare drum also has a mesh head with dual-zone playability, which is great for rim shots, ghost notes, and other nuances, contributing to an overall realistic performance.
With the E-flex BT9, ddrum also expands the cymbals to 10.5 inches, compared to 9 inches. A fourth cymbal pad is now included and can provide a second crash with choke function, in addition to the ride cymbal with bell zone and choke, and hi-hat with controller. To offer players more practice options, the BT9 offers a new module with Bluetooth connectivity, allowing drummers to play along to their favorite tunes with out the need of a cable.
Of course, one of the best parts of an electronic drum set is playing with the preset kits, and the BT9 offers more to choose from, a total of 20 with great sounds. ddrum's bass drum and hi-hat controllers are highly responsive. In Double Bass mode, the hi-hat controller can be used as a second bass drum.
With the E-flex BT9, the ddrum team has pulled out all the stops to get beginners playing, even including a drum throne, drum sticks, and drum stick holder. The onboard metronome is a great tool for beginners and experienced players alike.
Sleek and compact, the E-Flex BT9 kit from ddrum takes the entry-level electronic drum kit to new heights, setting a higher standard for quality and control. 
3 – 8″ Mesh Tom Pads
1  8″ Dual Zone Snare Pad
2 – 10.5″ Crash Cymbals with Choke Function
1 – 10.5″ Hi-Hat Pad
1 – 10″ Bass Drum Pad
1 – Hit-Hat Controller and Bass Drum Pedal
1 – Complete Rack
20 – Preset Drum Kits with Realistic Sounds

Onboard Metronome

Sleek and Compact Design

Module Includes Bluetooth Connectivity

Includes Throne, Drum Sticks, and Stick Holder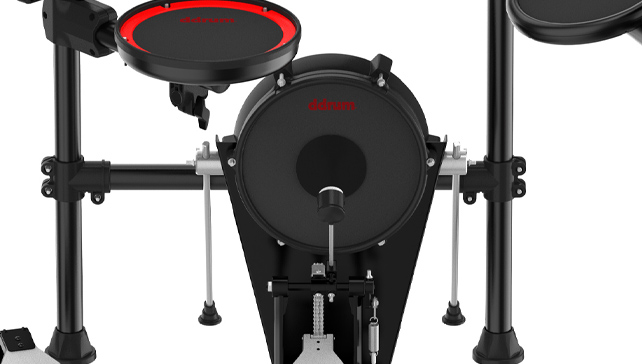 The oversized 10-inch bass drum pad gives the player the option to use a double-bass drum pedal. The ddrum EFLEX BT9 does include a single drum pedal.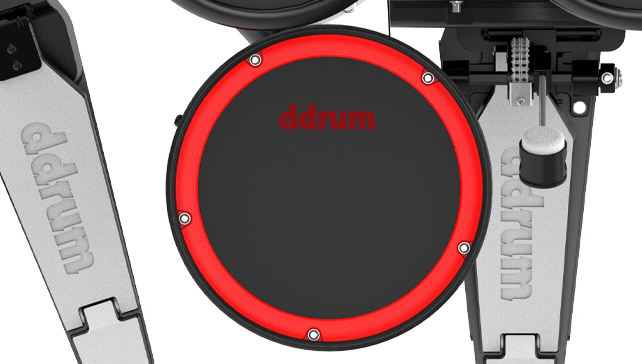 The dual-zone snare drum allows for precise cross-sticking patterns.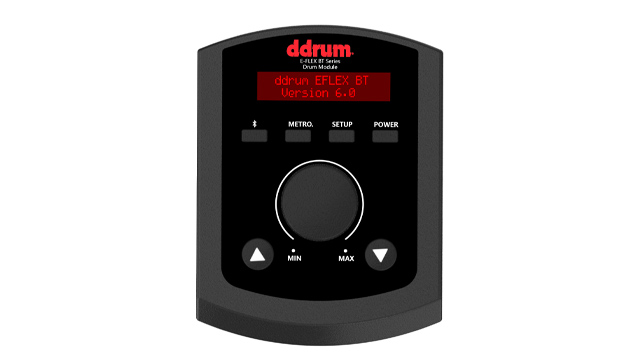 The ddrum EFLEX BT series module includes Bluetooth functionality. This allows the player to play along to their favorite tunes without the need of a cable.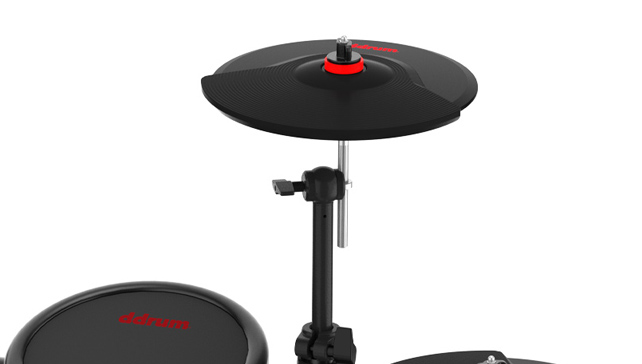 Dual-zone cymbals outfit the BT9 kit. Edge and bow zones for crashes, edge, and a bell-zone on the ride. All cymbals feature choke functionality.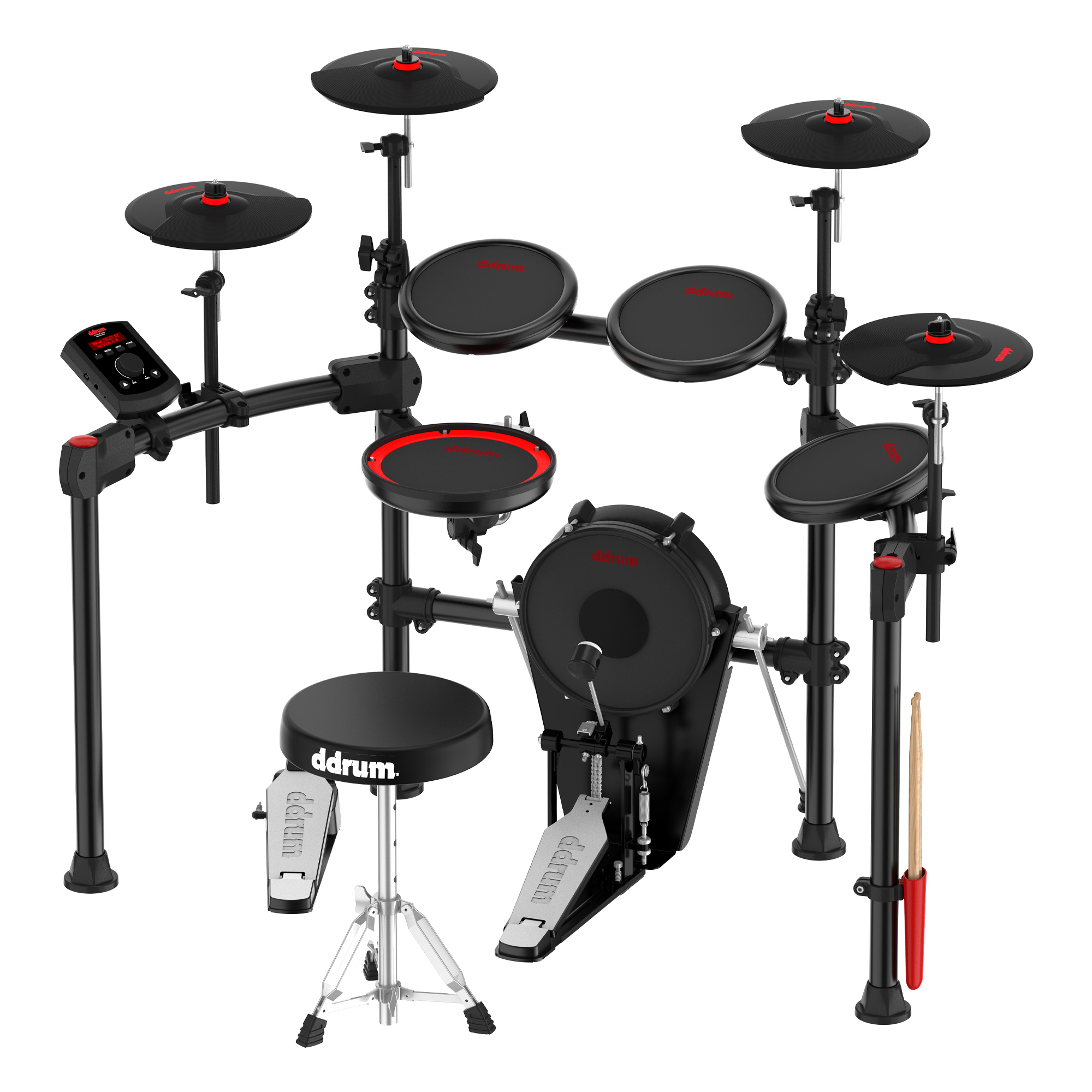 The ddrum EFLEX BT9 comes complete with everything needed to play out of the box including thrones and sticks. * earbuds, headphones, or amp sold separately.