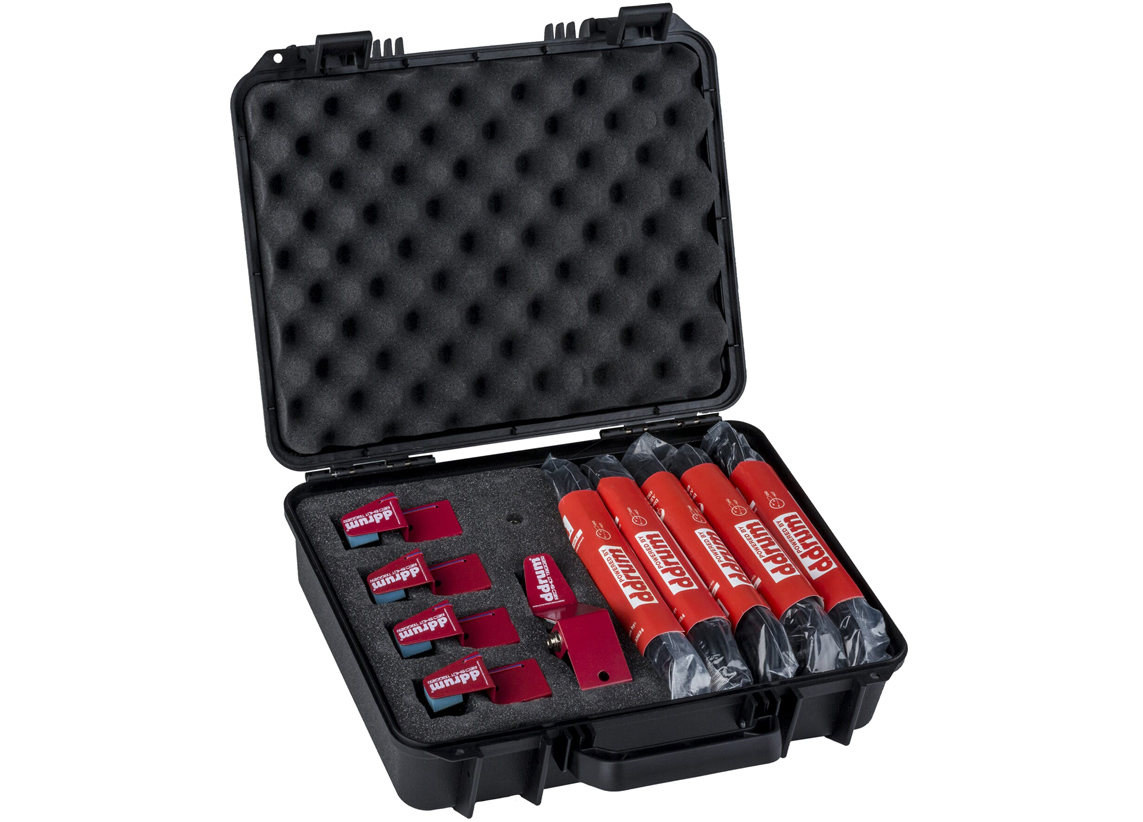 Red Shot Trigger Kit With Cables
MSRP: $249.00
$169.00
Red Shot triggers are the low-cost alternative in ddrum's trigger line. They come in two different models: snare/tom trigger and kick drum trigger. This Pack includes 4 snare/tom triggers and 1 bass drum trigger. Includes required cables and a rugged carrying case.
Product Details:
1- Bass drum trigger with spacer
4- Snare/tom triggers (single zone)
5- 1/4 to 1/4 instrument cables
hard shell case for transporting
ItemID  RS TOUR PACK
………………………………………………………………………………………………………………….
Cables are all 15 ft in length.
Compatible with most brands of drum module.
Performance will vary, based on quality of module.
*PRICING AND SPECIFICATIONS SUBJECT TO CHANGE