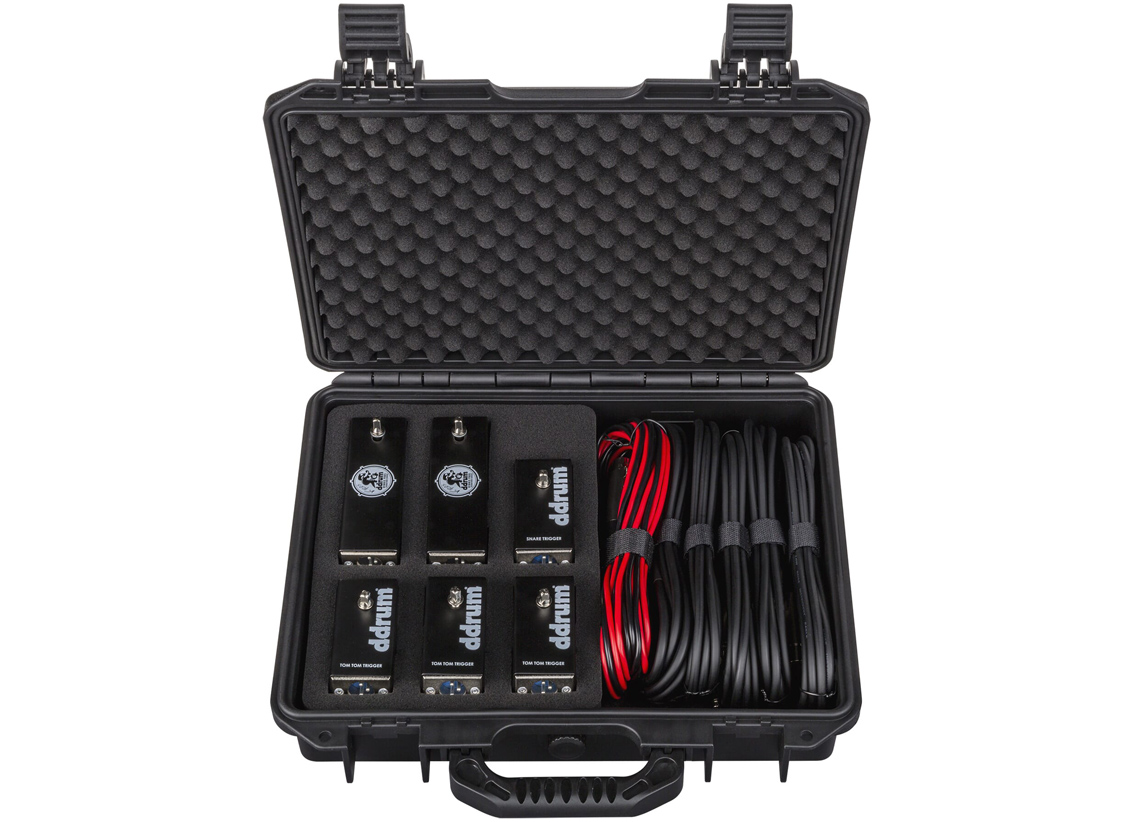 vinnie paul 6 pc trigger tour pack with cables
MSRP: $699.00
$499.00
ddrum honors a legend with the introduction of the Vinnie Paul 6-piece Trigger Tour Pack with Cables. Featuring two kick triggers, three single-zone tom triggers, and one dual-zone snare trigger, this signature tour pack enables you to replicate that vulgar display of power and precision that Vinnie became celebrated for. The driving force behind his bands Pantera, Damageplan, and Hellyeah, Vinnie is credited with redefining the heavy metal genre. The six rugged-built triggers are based off of Vinnies longtime favorite ddrum Chrome Elite Trigger Set finished in satin black, with the extra bass drum trigger. The pack features the improved transducers for increased sensitivity and parameter adjustments. This feature works particularly well for the dual-zone snare trigger that translates the head and rim hits separately. In addition to an updated wiring harness, the pack includes five 6999 cables (15-foot) for the tom and kick triggers, one Y cable for the snare trigger, sturdy XLR inputs for secure trigger connections, and a hard shell, foam-lined case for secure transportation anywhere you may go.
Product Details:
6pc Trigger Pack that includes
3 Tom Triggers (single zone)
2 Kick Triggers
1 Dual zone snare trigger
1 Y cable for dual zone snare trigger
5 6999 cables for toms and kick triggers
1-hard shell case for secure transportation
Improved transducer for increased sensitivity and parameter adjustments
Updated wiring harness
Dual zone snare trigger that translates head and rim hit separately
XLR input for secure connection
Rugged built chassis for roadworthy use
Satin black finish
ItemID  VP TOUR PACK
………………………………………………………………………………………………………………….
Cables are all 15 ft in length.
Compatible with most brands of drum module.
Performance will vary, based on quality of module.
*PRICING AND SPECIFICATIONS SUBJECT TO CHANGE