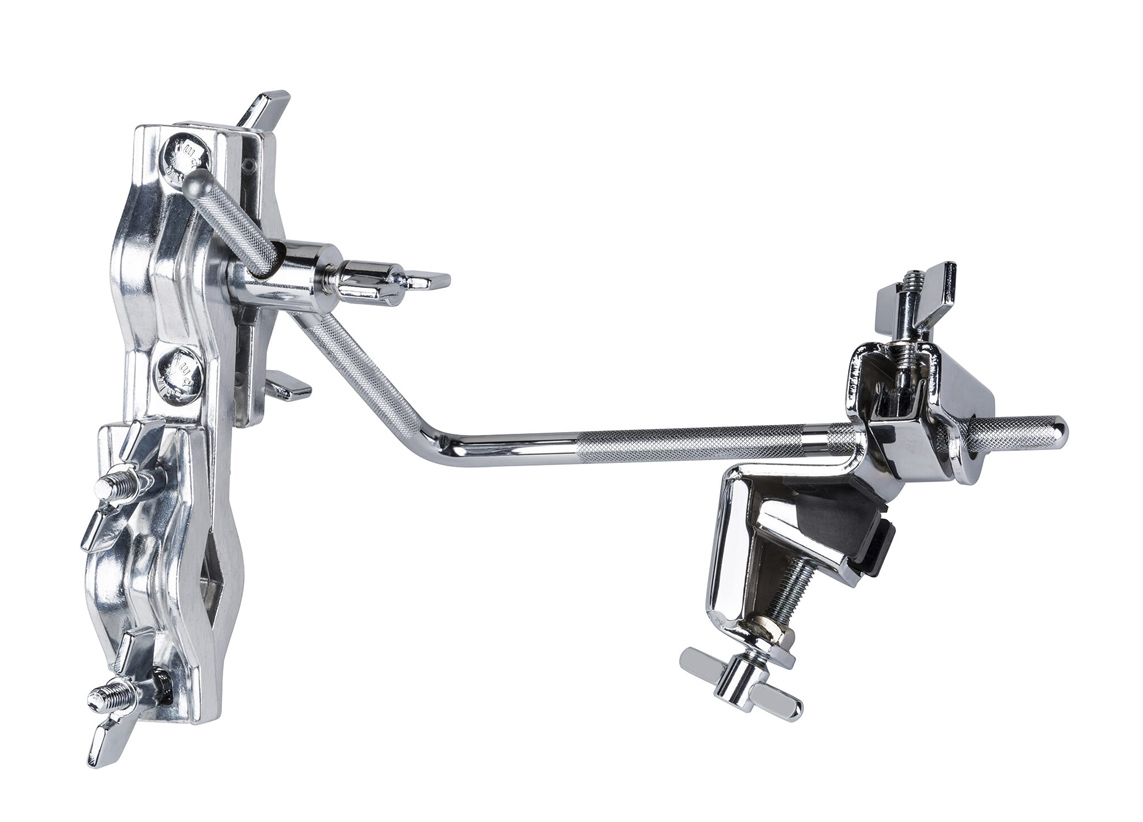 mercury bass to hi hat clamp
MSRP: $58.00
$39.00
The Mercury Bass to hi hat clamp is a great accessory for any players using a double bass setup. This enables the player to have their hi hat stand closer to their bass drum pedal when using two bass drums. Also helps decrease the footprint of a double bass drum set up.
Product Details:
4pc set
L arm connector (9.5mm)
2 clamps (one for hi hat and one for the bass hoop)
mounting post.
Rubber gaskets mounting bracket for the bass drum hoop to prevent any damage to the finish.
Fully adjustable to fit any desired setup.
ItemID  MBHC
………………………………………………………………………………………………………………….
*PRICING AND SPECIFICATIONS SUBJECT TO CHANGE